About Us
Greenamyre Rentals of Leavenworth, KS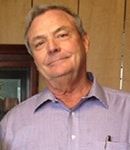 Mike oversees all construction and major maintenance projects. Mike's expertise in construction and real estate originated in the commercial roofing industry. He began his first company in 1973, American Roofing, which he also owns today. Mike is an avid golfer and traveler.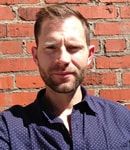 Jeremy Greenamyre, CCIM, CPM
Vice President
Jeremy joined Greenamyre Rentals in June 2001. His responsibilities include the management and leasing of the commercial portfolio; property disposition; and pre-construction phase of new developments.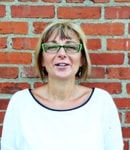 Eva Wilson
Residential Property Manager
Eva has been in the property management business since 2006. She has personally overseen the revitalization of entire apartment buildings, taking them from distressed to in-demand. Her experience has depth in real estate marketing, sales and customer service. Eva moved to the United States in 1987 from Germany with her Army husband. She has two children two dogs. She's an avid runner and has completed many half marathons.
Crystal Dooley
Residential Property Manager
Crystal joined Greenamyre Rentals in 2012 as a property manager. She is responsible for leasing, tenant relations and administration. Prior to joining our team, she spent 15 years in customer service and retail. She was born and raised in Leavenworth, KS.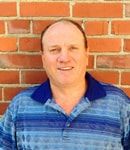 Dale Morrison
Office Manager
Dale has been with the company since 1981. He is originally from Maryland, but ended up in Leavenworth as an Army Brat. Dale manages the major financial and insurance responsibilities for the company. He is a golfer and he and his wife also own/operate Cherokee Valley Farms, a horse riding school in Lansing, KS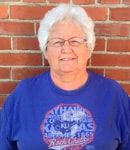 Susan started with Greenamyre Rentals, Inc. in 2001. She is responsible for accounts payable/receivable, and a host of other administration duties. Prior to 2001, Susan worked in the medical industry; at a local hospital as an outpatient coordinator (12 years) and at a doctor's office as an office manager (30 years). She has lived in Leavenworth since 1987 and enjoys spending time with her family and watching KU Basketball.
ABOUT GREENAMYRE RENTALS
Greenamyre Rentals began in 1965 as a spin-off of the family's service business, Besel Roofing & Heating, as a way for then-owner, V.B. "Mac" Greenamyre, to keep his employees busy in the slow months.  Mac began remodeling old homes for use as rental units.  Since then, remodeled homes have made way to new construction, multi-family complexes, town-home communities and commercial properties.  Today, Greenamyre Rentals owns and manages over 400 residential units and 150,000 sq. ft. of commercial space.  It has continued as a family business, now managed by Mike Greenamyre and his son Jeremy.